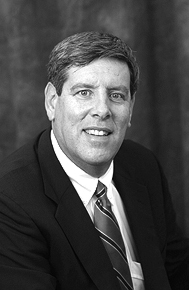 John's practice focuses on representing management in all aspects of labor and employment law.
As an experienced litigator, John has handled unlawful discrimination, sexual harassment, breach of contract, whistle-blower, ERISA, wage and hour, employee privacy, defamation, non-competition, and trade secret cases. John's employment litigation practice is national in scope; he has acted as lead trial counsel on employment cases in Alabama, Michigan, Georgia, Rhode Island, New York, New Jersey, Maine, Minnesota, Texas, Missouri, Kansas, Colorado, Ohio, Virginia, Connecticut, New Jersey, Pennsylvania, Illinois, New Hampshire, Kentucky, Washington, the District of Columbia and Florida.
John also is an accomplished appellate advocate, having successfully argued appeals before the Massachusetts Supreme Judicial Court and the United States Courts of Appeals for the First, Second, Third, Fourth, Fifth, Sixth, Seventh, Eighth, Ninth and Eleventh Circuits.
John provides practical counsel and business-focused advice to employers on a wide variety of employment concerns, including employee discipline and discharge, reductions-in-force, employment and separation agreements, hiring, employment policies and handbooks, internal investigations and compliance. John has conducted a number of investigations for employers involving allegations of sexual harassment, unlawful discrimination and other forms of supervisory or employee misconduct. John has over thirty years of labor law and labor relations experience. He regularly handles collective bargaining negotiations and arbitrations, as well as unfair labor practice and representation cases before the National Labor Relations Board. John counsels employers on lawful and effective union avoidance strategies.
For several years John had been recognized by Chambers & Partners as one of the top labor and employment law attorneys in Massachusetts. John repeatedly has been named to "Best Lawyers in America," and has received Martindale Hubble's highest rating for many years. John was selected as Best Lawyers 2021 "Lawyer of the Year" for Management-Side Labor Law for Boston, MA.  For Every year since 2006, John has been selected to the Massachusetts Super Lawyers list as one of the Top 100 Lawyers in Massachusetts, and from 2007 has been named annually as of one of the Top 100 Lawyers in New England. In 2017, John was named one of the Top 10 Massachusetts Super Lawyers.  John also is a Fellow of the College of Labor and Employment Lawyers. This recognition, considered the most prestigious honor in the field of labor and employment law, is bestowed on recognized leaders in the field based on sustained outstanding achievement, integrity and professional excellence. John is also a Fellow of the Litigation Counsel of America, an invitation-only trial lawyer honorary society representing less than one-half of one percent of American lawyers.
Prior to joining Bello / Welsh, John was a Partner at Testa, Hurwitz & Thibeault, LLP for thirteen years and held a variety of managerial positions at that firm, including Chair of the Labor and Employment Practice, Management Committee Member and Chief Operating Officer. Prior to Testa, John was an appellate and trial attorney for the National Labor Relations Board in Washington, D.C. and Boston. John is a former vice president of the NLRB Professional Association.
John received his B.A., cum laude, from the Catholic University of America, where he was a President's Scholar and a member of the Blue Key National Honor Society. John received his J.D., cum laude, from Boston College Law School in 1980, where he served on the Editorial Board of the Boston College International and Comparative Law Review.
John belongs to the American Bar Association and the Massachusetts Bar Association, and is a Fellow of the American Bar Foundation.